Historic/Regency – Student-Teacher – Age Gap – Religious Temptation – Celebrity Romance – Mystery & Time-Travel – Sport Romance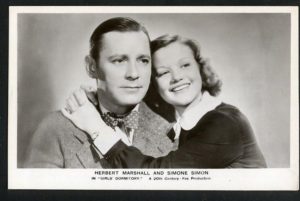 Student-Teacher Romance novels are a controversial but very popular genre, with a long tradition in literature and cinema. Consider The Woman in White by Wilkie Collins, where Laura falls in love with her art master, Walter. Or Anne of Green Gables by L M Montgomery, where the local schoolmaster Mr Philips and his pupil Prissy share a tendresse.
Movies include Girls' Dormitory (1936) with Marie Claudel (Simone Simon) seducing school principal, Dr Stephen Dominick (Herbert Marshall). And Margie (1946) where Margie (Jeanne Crain) ends up marrying her handsome French teacher, Ralph Fontayne (Glenn Langan).
It's the thrill of the forbidden, the nostalgia of a first crush, an age/power gap. Writing these romances is interesting. It's about exploring the kinds of emotions that drive two people to take that level of risk. It's about revisiting one's own former fantasies and secret heartache, and wondering what if?
My  Student-Teacher Romance novels