Historic/Regency – Student-Teacher – Age Gap – Religious Temptation – Celebrity Romance – Mystery & Time-Travel – Sport Romance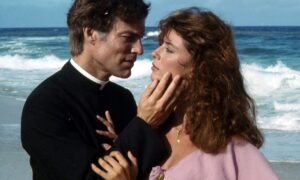 Religious Temptation is one of the most thrilling themes in romance fiction, because of the angst and the taboo. From Héloïse and Abélard who inspired a wealth of poems, plays and stories,  to Meggie and Father Ralph in The Thorn Birds, there are plenty of Catholic priests and nuns and monks struggling with their vows of celibacy.
As a novel theme, it works like adultery in terms of the forbidden thrill of breaking vows, except there aren't any humans getting hurt or cheated on.
My Religious Temptation novels: