The 1995 BBC adaptation of Pride & Prejudice, starring Jennifer Ehle and Colin Firth, is pretty much the definitive production of Jane Austen's beloved novel. But if you've watched it a gazillion times and need more Darcy, then there are several other versions as well as adaptations you can try.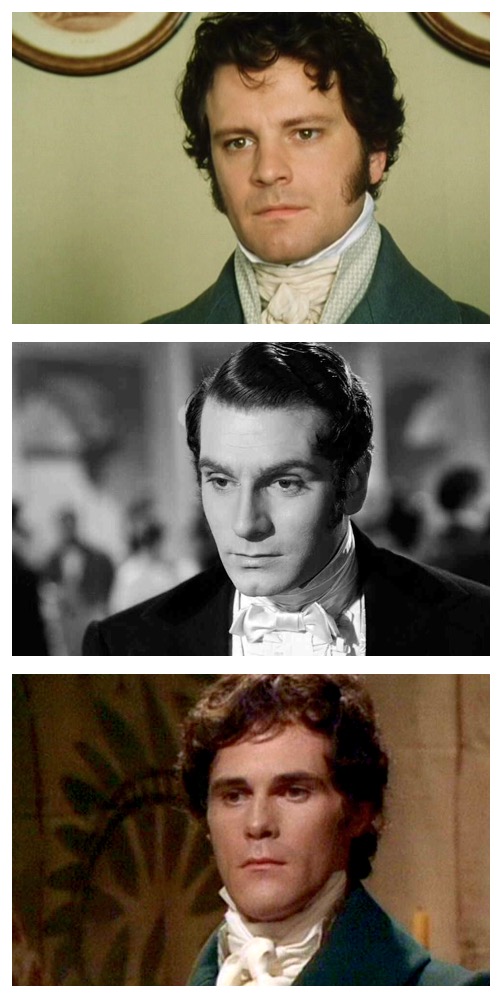 5 Top Recommended:
Pride & Prejudice (1995) – as mentioned above, this BBC TV series is as flawless as it gets in terms of adapting any literature for the screen. It is flawlessly cast and beautifully done, and endlessly rewatchable, just as the novel is re-readable. And the wet shirt… no further comment needed. 
Pride & Prejudice (1940) – it stars Laurence Oliver as a very handsome Darcy, but really it's a struggle to enjoy it, at least in the light of the 1995 adaptation. It's set later so they could use flamboyant (and frankly awful) costumes which give it an oddly American feel. I probably need to make another effort with this one, so I'll leave it on the Recommended list as it's reasonably well critically acclaimed.
Pride & Prejudice (1980) – a very well made TV adaptation, the hair and costumes are rather late 1970s/1980s influenced: a bit permy, and a lot of brown and frills compared to the gloriously elegant and simple gowns in the 1995 version. But it's a high quality production with great acting, and definitely one for P&P fans. 
Bridget Jones's Diary (2001) – Unashamed tribute to the 2005 TV series, with Colin Firth taking on the role of lawyer Mark Fitzwilliam Darcy. Works brilliantly in the same way that Clueless (1995) does for Emma. The latest in the series, Bridget Jones's Baby (2016) is also well worth a watch, with endless smouldering and wonderfully emotionally inhibited gazes from Colin Firth/Darcy.
Lost in Austen (2008) – TV miniseries about a modern-day young woman who does a time travel swap with Lizzie Bennet. It's excellent. It's like getting your own golden ticket to the world of the 1995 version. Very clever, very funny, plenty of chemistry.  There's also a shorter movie version but skip this as apparently it cuts some of the best moments, like when she's required to sing and ends up performing Petula Clark's "Downtown" wearing a Regency gown. (There's also supposed to be a new movie version being made, but no sign of it since 2009, possibly due to scripwriter Nora Ephron's death in 2012).
4 to skip: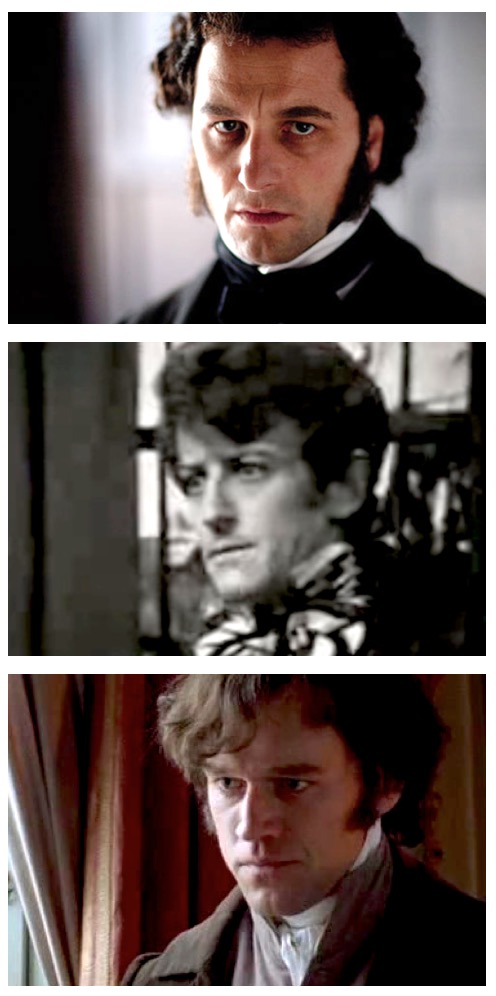 The Lizzie Bennet Diaries (2012-13) – a vlog-style modern day adaptation that may appeal to a certain demographic but is simply irritating and unconvincing. I've tried to watch it a couple of times, but the main vibe just isn't there.
Pride & Prejudice: A Latter-Day Comedy (2003) – a modern day version apparently with some kind of Mormon subtext. I didn't really notice that, but it's simply and awful film. It has none of the vibe, not much of the plot, and you end up wondering why (except for marketing purposes) they even bothered to associate it with Austen. Just doing a standalone Mormon romcom would probably have been far better and easier for the scriptwriters, than trying to shoehorn a classic into this dire, saccharine atrocity.
Austenland (2013) – British film based on the 2007 novel, it's more of a tribute than an adaptation. Starring Keri Russell as a woman who stays at a Jane Austen-themed holiday resort, it's reasonably well acclaimed, but has an absurdly small cast (there are only about two other guests than Keri Russell). I found it implausible and silly.
Pride & Prejudice (2005) – I've never watched this nor plan to since I dislike the casting.
Unwatched:
Furst Impressions (1995) – an episode of the US children's television series Wishbone, is based on Pride and Prejudice. Wishbone plays the role of Mr. Darcy.
Pride & Prejudice (1967) – black & white TV series, one episode can be found online but apparently the rest can only be seen in BBC archives. 
Bride and Prejudice (2004) – modern day adaptation set in India. Critically acclaimed and stars the wonderful Aishwarya Rai, I haven't yet seen this. 
Death Comes to Pemberley (2013) – miniseries following the marriage of Elizabeth and Darcy, which turns into a murder mystery. Highly acclaimed.
Pride & Prejudice and Zombies (2016) – zombies just aren't my thing so I'll probably skip this one, but it may be fun. Reviews are mixed.
For Fun:
That Mitchell and Webb Look – Posh Dancing – hilarious sketch show take off of the Netherfield ball scene. The script is very clever. YouTube link

Red Dwarf: Beyond a Joke – the crew of sci-fi sitcom Red Dwarf a visit virtual reality rendition of "Pride and Prejudice Land" in "Jane Austen World". YouTube link